If you are in a hurry but you still want to impress your guests, here is an extremely easy to make dessert, very light and good looking.
For 2 servings you need:
4 fresh figs;
125 gr mozzarella cheese;
2 tbs of pine honey/or thyme honey/ any type of  honey;
3 tbs of butter;
mint leaves for garnish;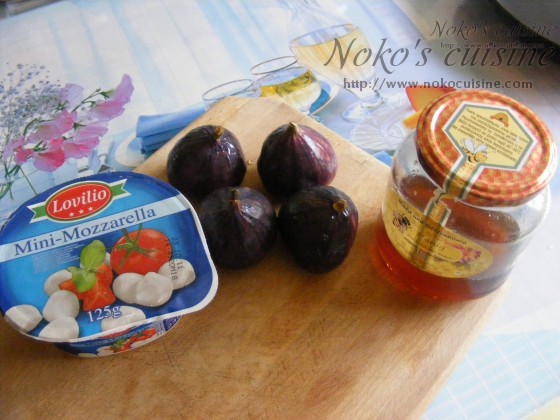 First, rinse and wash the figs. Cut the fruits in four.
In a pan melt the butter until it foams. Put the figs into the melted butter, on a medium-low heat, and leave them to brown just one minute on each side.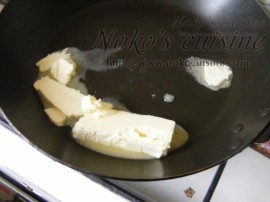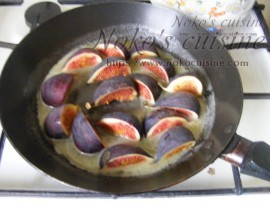 Remove the figs and set aside. Instead of the figs add the honey to the melted butter. Steer continuously with a wooden spatula and leave the sauce to reduce.
On a serving plate arrange the figs in a circle. Inside the circle put the  mozzarella cheese. Decorate with mint leaves an pour the sauce on the figs and the cheese.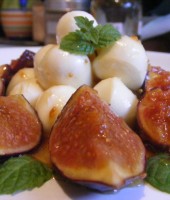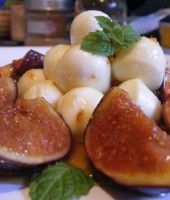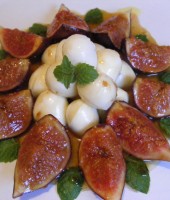 That's all.!!
Enjoy!