This is basically a Turkish recipe for a spicy pumpkin soup, but with a personal touch: I added a carrot and two roasted bell pepper to it. It came out absolutely delicious. Very smooth and creamy… and deliciously spicy.
For 6 servings you need:
800 gr -1 kilo peeled and diced pumpkin;
2 medium onions;
2 garlic cloves;
1 small carrot;
2 roasted red bell-pepper;
1 medium peeled and diced potato;
one sprinkle of black pepper; another one of cumin powder ;
the seeds from 2pods of cardamon; a few fennel seeds.
salt to taste;
black smoked paprika flakes for serving;
cream for serving ( if you wish).
4 tbs olive oil.
First, dice all the vegetables into cubes.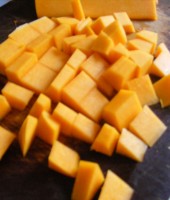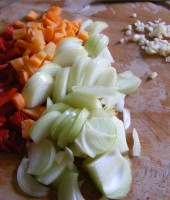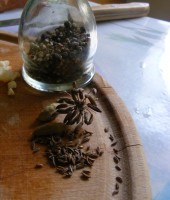 Toss the spices into a mojar and grind them all.
In an empty pan pour all the spices and leave them on medium heat until they release all the aroma.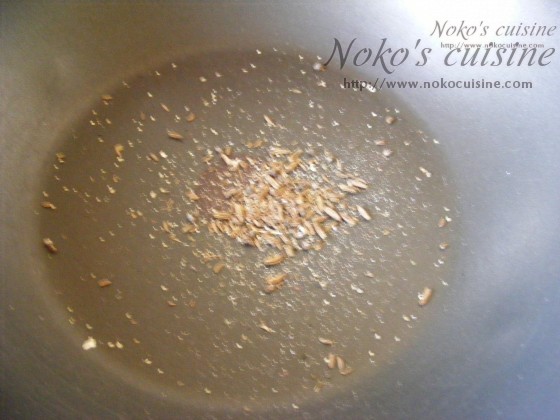 Add the crushed garlic cloves and stir continuously.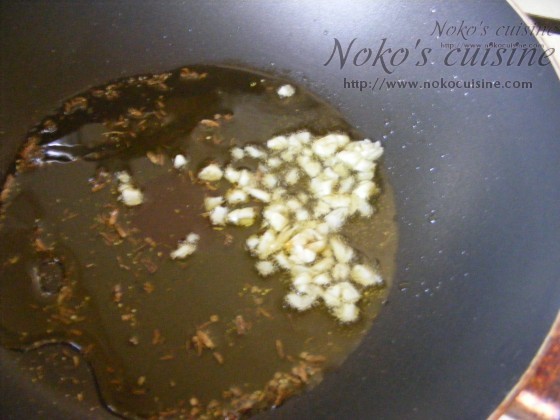 Continue by adding the onions and when they turn translucent add the carrot. Leave for last the potato, pumpkin and roasted pepper.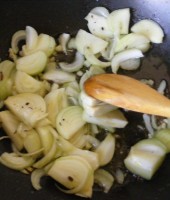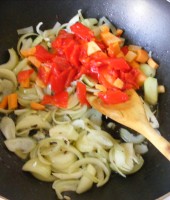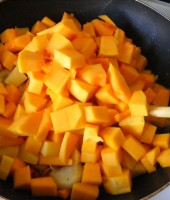 Give all a good stir and add water just to cover the vegetables. Let them simmer for about 30 minutes or until all the vegetables are soft and ready to transform into a puree. If you want the soup more liquid add a little more water.
When the vegetables are all soft use a food processor and transform them into a puree. If it's too thick add a little more boiling water. Salt to taste.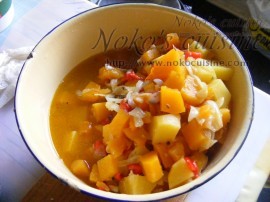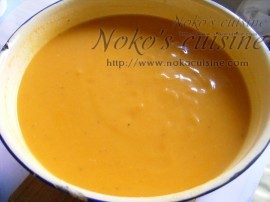 For serving this deliciously spicy soup sprinkle on top black smoked paprika flakes, decorate with basil leaves and serve with toast, lemon and cream (if you like).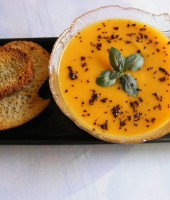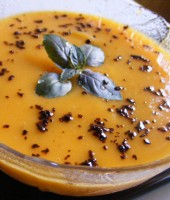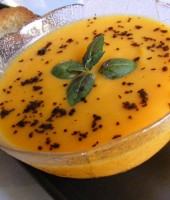 Afiyet Olsun!