These are the perfect cookies to accompany a cup of tea…or coffee and they are very easy to made!!
For this recipe you will need:
For the dough:
375 gr unsalted butter/ margarine;
2/3 cup of sugar (fine-grained);
3 and 1/2 cup flour;
1 tsp vanilla extract.
For the filling:
3-4 strawberry/raspberry/ apricot jam – or any kind of jam you like.
For garnish:
1-2 tbsp icing sugar powder.
First, mix the butter (at room temperature) with the sugar until becomes fluffy and the sugar is dissolved. Then add the vanilla extract and the flour. Knead until you have a  smooth dough that comes out of your hands. Give it a ball shape, cover with plastic wrap and leave it in the fridge for 20-30 minutes.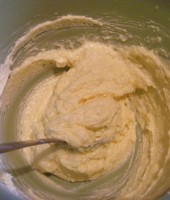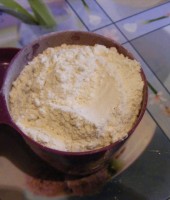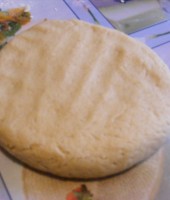 Preheat the oven at 375°F/190°C and place a baking sheet on the oven tray. Sprinkle some flour on the counter and split the dough in half. Put one half back in the fridge and using a rolling pin spread the other half  into a a 0.5 cm thick sheet. Cut the dough using a round cookie cutter (about 6.5 cm diameter). Transfer the cookies to the oven tray and bake it for 10-12 minutes (or until the cookies start to form a nice golden-brown ring on their base).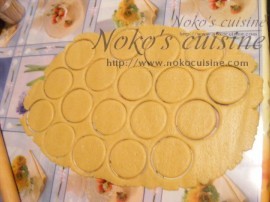 Now, spread the other half of dough into a sheet, cut the cookies and using a straw make two little holes – this will be their eyes!!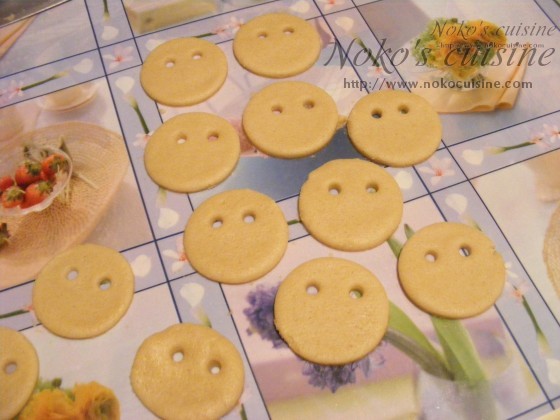 Using a teaspoon spread a little strawberry jam on half of the cookies (the ones without holes). Cover an press  it with a "cookie with eyes".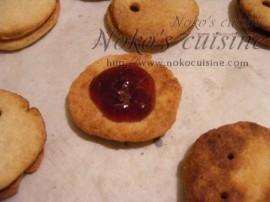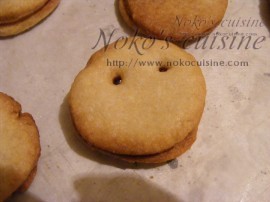 Sprinkle some icing sugar on top of the cookies and serve them with coffee or tea!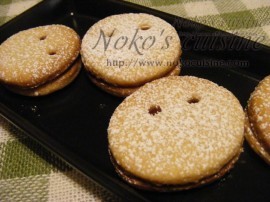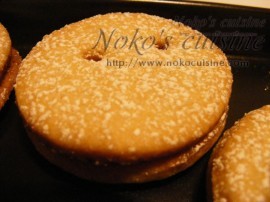 Enjoy!!