If you want a quick and easy to do dessert…and in the same time to impress your guests…panna cotta is the answer. This is a world-famous dessert and it comes from the Aosta Valley- Italy being extremely popular to the northern regions.
It is very easy to prepare, but its success depends on the quality of the ingredients used.
For 4 medium servings or 6 small servings you need:
450ml heavy cream;
200ml full fat milk;
60gr sugar – I used brown sugar cane;
12gr gelatin;
2ts vanilla caster sugar;
1 ts vanilla extract;
1 tbs vegetable oil- I used soy oil.
bitter cherry sauce/any fruit sauce you like/ coffee sauce/chocolate sauce – for the topping
First, put the gelatine into a bowl and add a little lukewarm water.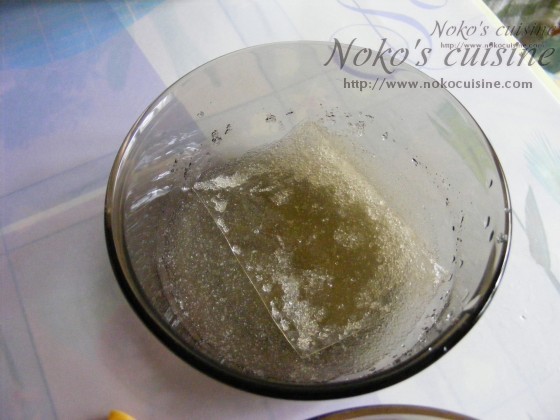 Pour the milk, the heavy cream and the sugar into a pot. Bring to a boil and cook for 1 minute, stirring constantly. Let it rest for 5 minutes and then add the gelatine and the vanilla extract. Stir well until gelatine dissolves. Let it rest for another 10 minutes.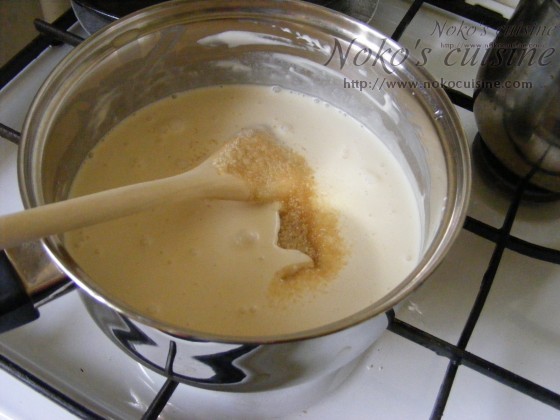 Now it's time to brush with oil your aluminum cup forms. If you don't have these forms, no problem, you can use a coffee cup or a glass not to tall. Pour the mixture into forms and let it chill in the refrigerator for  at least 2 hours.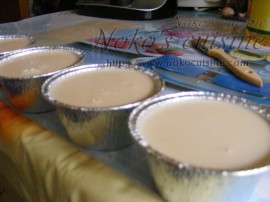 For the serving turn the panna cotta out of the cup forms (if it doesn't slide easy use a small knife blade) and place it in the middle of a plate. Pour the fruit sauce on top of it and add some fruits. Decorate with mint leaves.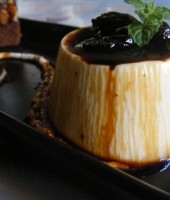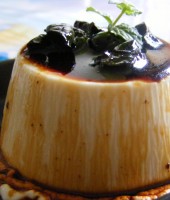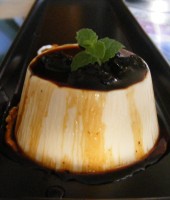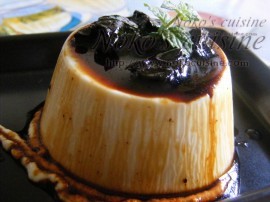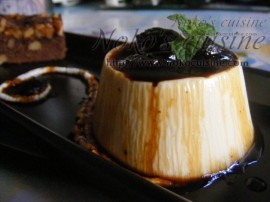 Enjoy!