This is a simple and yet delicious dish, one of my favorites.
For 3 servings you need:
about 600 g chicken meat (I used 2 legs and 2 wings);
2 large red onions;
3 tbsp of tomato paste;
3 tbsp olive oil;
3 small pickled cucumbers;
a few parsley branches;
2-3 small garlic cloves;
salt & pepper to taste.
First, trim and wash very good the chicken, then wipe with a paper towel.
Put  a large frying pan on low heat, pour 3 tbsp of olive oil. When the oil is heated add the chicken and cover with a lid. Cook it until it becomes golden-brown and the meat starts to come off the bones. (I had a chicken from my grandmother farm…so it needs a little more time to cook than the one that you buy from the supermarket – but is richer  in taste).  Remove the meat on a plate and put it aside.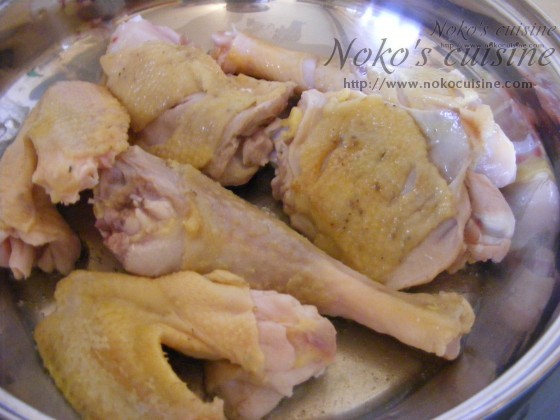 Cut the onions into fine cubes and add it in the same grease in which you cooked the chicken. Cook it until becomes soft and translucent then add the tomato paste. (if the tomato paste  too sour add 1tsp of sugar).  Stir well and cook for about 5 minutes then add the  crushed garlic cloves.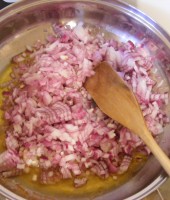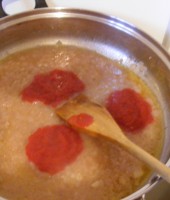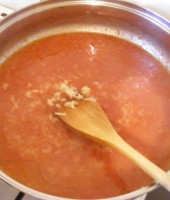 Remove the seeds of the pickled cucumbers and cut them into stripes. Put the chicken meat back into the pot, add the cucumbers, stir well and cook for another 5 minutes. Season with salt and pepper.  Add the fine chopped parsley after you remove the pot from the heat.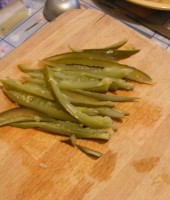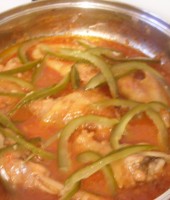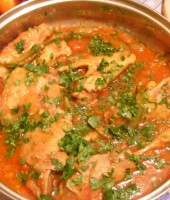 That is all!! Enjoy!!